Manage and grow your business safely
Gest'Innov assists you in implementing the integration of Microsoft Dynamics 365 management solutions to develop and connect your business
Dynamics 365
Business Central
INTELLIGENT
An all-in-one business management solution that automates and simplifies processes.
ADAPTABLE
Highly adaptable and full of features that ease the management of the activity (finance, sales, manufacturing, projects, warehouses, etc.)
EASY
Fast implementation, easy to configure and smart to use.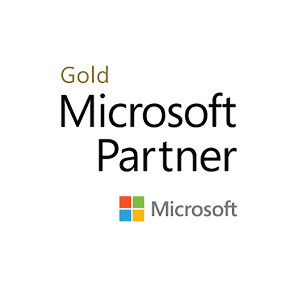 Make decision-making easier for Business Central users. Unique location for key performance indicators, predictive information, and PowerBI reports.
The OCR (Optical Recognition) to convert PDF documents into scanned documents and automated entries in GL
Try Dynamics 365 Business Central
Deploy a standard and multi-currency configuration of most financial processes adaptable to the specifics of your business. Improve the accuracy of your forecasts while maintaining compliance and security
Analyze data and process sales without leaving Outlook. Improve your procurement process from the demand. Create purchase orders and receptions for dynamic update of inventory levels.
Optimize inventory from receipt of goods to shipping through a series of activities that ensure efficient warehouse flow and ensure inventory updates in real time.
Facilitate the organization of your production to successfully plan the future manufacturing, control the manufacturing in progress, and ensure the traceability of the finished manufacturing.
Configure projects and assign common management tasks. Plan resources, keep track of budgets, outstandings, calculating profitability …
Manage service calls, schedule service requests, track parts, assign skilled and available personnel, manage maintenance contracts.
Migration vers Microsoft Business Central
Ce traiteur de la région Ile-de-France a choisi GESTINNOV pour l'accompagner dans la mise en œuvre de l'intégration de la solution Microsoft Business Central en mode Saas. Retour d'expérience sur le contexte, les enjeux et les étapes clés d'un projet mené avec succès.
Fabien Lapierre, Dirigeant chez Lapierre Traiteur – 04/09/2020
Accompagnement à la transformation digitale de l'entreprise
Logistics Operations, filiale du Groupe Daher, nous explique pourquoi la digitalisation de l'entreprise est une priorité et quel a été le chemin parcourus en collaboration avec GestInnov dans cette importante transformation.
Sami Bayan, Responsable IT & Qualité chez Logistics Operations – 09/07/2020
Migration vers Business Central
La biotech Bretonne spécialisée dans la conception et la distribution d'automates à destination de l'industrie nous livre son retour d'expérience à la suite de la migration de son ERP vers la solution Business Central de Microsoft. Retour sur une opération menée avec les équipes GESTINNOV.
Johann PINAT, Responsable Supply Chain & Qualité chez Alliance Bio Expertise – 26/05/20
Tell us about your expectations
Do you want to contact one of our specialists? Submit your information and we will get back to you soon.